Urepel Restaurant
Wine Cellar
Despite the repeated phrase that a meal enhances its flavour if it is watered with good wine, the truth is that good dishes do not need to be watered but accompanied.
The possibility of enjoying a good cellar in which to choose the best accompaniment to each menu is what enriches the taste of the best traditional dishes and the exquisiteness of the most innovative recipes.
At Urepel Restaurant we know of the need to pair a type of wine with each meal. Getting a good pairing guarantees the pleasure of savouring and enriching the dishes offered by the menu of our exquisite gastronomic corner.
Our wine cellar includes a variety that goes from the excellence of designation of origin Rioja wines, which are a quality reference for the Spanish viniculture because of their classic style and their aging qualities, to the Ribera del Duero wines characterized by the variety that offers their cultivation in the high northen Castilian plateau and its moderate rainfall.
The menu also includes Navarre origin designation wines of traditional roots due to their ancestral elaboration started in the Roman era.
With such a wide cellar variety, Urepel Restaurants offers the perfect harmony between delicately cared foods and the most appropriate accompaniment to your palate and your gastronomic choice.
In addition, our service offers advice to obtain the most exquisite society between our menu and our cellar wine.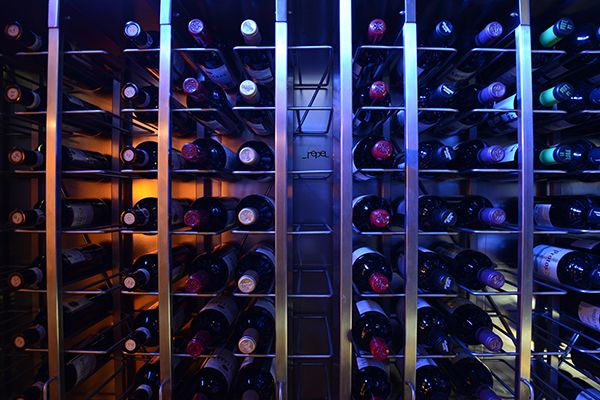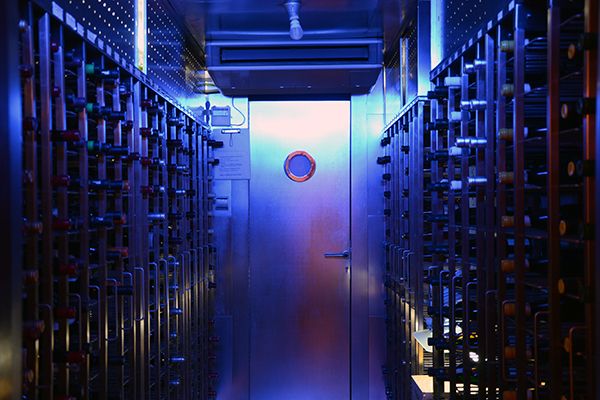 Creamos nuestra bodega haciendo oido de las sugerencias de nuestros clientes. De esta manera, conseguimos una bodega actual y dinámica.
| | |
| --- | --- |
| Finca La Montesa D.O. Rioja | 24.00 € |
| Luis Cañas Crianza D.O. Rioja | 21.00 € |
| Luis Cañas (1/2 botella) | 15.00 € |
| Pierola D.O. Rioja | 19.00 € |
| Pierola (1/2 botella) | 12.00 € |
| Muga Crianza D.O. Rioja | 28.00 € |
| Muga Crianza (1/2 botella) | 16.00 € |
| Lindes de Remelluri genérico D.O. Rioja | 25.00 € |
| Dehesa de los Canónigos D.O. Rivera del Duero | 49.00 € |
| Pago de Carraovejas D.O. Ribera del Duero | 49.00 € |
| Pagos de Anguix | 39.00 € |
| Arzuaga Crianza D.O. Ribera del Duero | 31.00 € |
| Emilio Moro D.O. Ribera del Duero | 36.00 € |
| La Felisa de Emilio Moro 'Ecológico' D.O. Ribera del Duero | 45.00 € |
| Mauro Tierra de Castilla y León | 44.00 € |
| ÀN/2 Vi de la Terra Mallorca | 32.00 € |
| Frontaura Crianza D.O. Toro | 32.00 € |
| Pazo la Cuesta D.O. Ribeira Sacra | 28.00 € |
| | |
| --- | --- |
| Ondolan Reserva D.O. Rioja | 27.00 € |
| Remelluri Reserva D.O. Rioja (media botella 18.00 €) | 39.00 € |
| Marqués de Riscal Reserva D.O. Rioja | 36.00 € |
| Roda Reserva D.O. Rioja | 49.00 € |
| Viña Tondonia Reserva D.O. Rioja | 52.00 € |
| Muga Reserva D.O. Rioja | 44.00 € |
| Muga Prado Enea D.O. Rioja | 79.00 € |
| Tilenus Pagos de Posada D.O. Bierzo | 38.00 € |
| Aponte Reserva (Frontaura) D.O Toro | 49.00 € |
| Valbuena 5º Vega Sicilia | 135.00 € |
| | |
| --- | --- |
| Aire de Protos D.O. Ribera del Duero | 18.00 € |
| Muga D.O. Rioja | 18.00 € |
| Gramona Mustillant (Aguja Natural) Penedés | 17.00 € |
| Inurrieta Mediodia D.O. Navarra | 18.00 € |
Spanish champagne & Champagne
| | |
| --- | --- |
| Sumarroca Brut Reserva | 22.00 € |
| Juve Camps Brut reserva Familia | 28.00 € |
| Juve Camps Brut Gran Reserva | 38.00 € |
| Blanc Noirs Brut Gran Reserva | 42.00 € |
| Gramona Imperial Gran Reserva | 38.00 € |
| Möet Chandon | 65.00 € |
| Veuve Clicquot Brut | 65.00 € |
| Taittinger Brut Reserva | 69.00 € |
| | |
| --- | --- |
| Txomin Etxaniz D.O. Getariako Txakolina | 20.00 € |
| Txakoli Nekazari D.O. Bizkaiko Txakolina | 25.00 € |
| Txakoli Zudugarai Rosado D.O. Getariako Txakolina | 16.00 € |
| Aldahara Chardonay D.O. Somontano | 19.00 € |
| Ardèche Chardonnay (½ botella) | 14.00 € |
| Marques de Riscal "Souvignon Blanc" D.O. Rueda | 24.00 € |
| Marques de Riscal D.O. Rueda (½ botella) | 12.00 € |
| Jose Pariente Verdejo D.O. Rueda | 23.00 € |
| Quintaluna de Ossian Verdejo Vinos de la Tierra de Castilla y León | 26.00 € |
| Bodegas Palacio, Placet de Tomelloso D.O. Rioja (Viticultura Ecológica) | 28.00 € |
| Muga (fermentado en barrica) D.O. Rioja | 19.00 € |
| Inurrieta Orchidea Cuveé D.O. Navarra | 24.00 € |
| Guitián Godello D.O. Vadeorras | 28.00 € |
| Joaquín Rebolledo Godello D.O. Vadeorras | 26.00 € |
| Tilenus Entrecuestas Godello D.O. Bierzo | 43.00 € |
| Paco y Lola, Albariño Vintage D.O. Rias Baixas | 35.00 € |
| Terras Gauda, Albariño D.O. Rias Baixas | 25.00 € |
| Pazo de Rubianes, Albariño D.O. Rias Baixas (½ botella) | 18.00 € |
| Pazo La Cuesta Godello D.O. Ribeira Sacra | 35.00 € |
| La Revelia de Emilio Moro Godello | 48.00 € |
| Ossian, Vino de Castilla y León | 59.00 € |
Go Top